Recently, Dongfeng Cummins's ISZ engine has helped Dongfeng Cummins win the "2017 Annual Contribution Award for Foreign-made Components" due to its outstanding performance in independent innovation and deep-growing customer needs.
The reason why this award can be collected is that the Cummins ISZ engine cannot be separated from the six aspects of advancedness, reliability, adaptability, service power, brand power, and market share.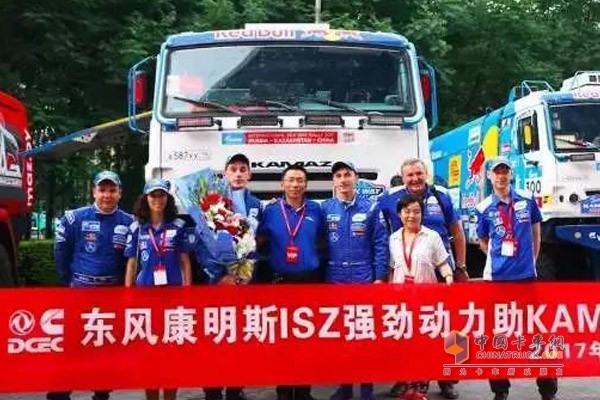 Dongfeng Cummins's ISZ has helped KAMAZ win the crown
In terms of advancement, the ISZ13 engine has inherited Cummins global leading technology and manufacturing processes, and has developed and produced advanced products and advanced technologies. The total number of patents obtained for this product has reached 23, and its innovative technologies and concepts have invaluable guiding significance for the development direction of the parts and components industry.
In terms of reliability, the ISZ13 series engines have enjoyed a very good reputation since they were put on the market in batches, and they have been able to maintain outstanding performance under heavy natural conditions and road conditions under long-duration heavy-duty operations. At the same time, at the beginning of R&D, the ISZ13 was optimized based on Cummins's classic heavy-duty engine platform and its reliability design target was 20% higher than the industry average.
In terms of adaptability, the product has been customized and developed according to China's transportation environment. Tests under various complicated conditions have shown that the ISZ13 has good machine matching performance and adaptability. In addition, Dongfeng Cummins has also established a new product delivery tracking process, through the installation of Cummins C-LINK remote intelligent service system for big data analysis, optimization of vehicle matching, OEM OEMs to help improve vehicle performance, and for different domestic conditions and Differentiated demand for segmented markets is targeted to improve and further enhance the adaptability of the engine.
It is worth mentioning that the ISZ13 is China's largest torque heavy truck engine so far, with a maximum torque of 2575N.m. It also uses a number of advanced fuel-saving technologies to ensure low fuel consumption with a minimum fuel consumption ratio of 186g/(kw/h). Feedback from the terminal market, ISZ13 series engine in the power, fuel consumption, reliability and other aspects of the perfect answer.
If it is said that innovative technologies and strong dynamics are the inherent advantages of the Cummins ISZ13 engine, then the service power, brand power and rising market share are the acquired "taxes" that lead ISZ13 to lead the industry's progress.
In terms of service, Dongfeng Cummins tailored high-standard services and differentiated services for ISZ series engines. The warranty period is extended, with commitments of 6 large three-year unlimited mileage; no cover during the warranty period; long oil change intervals and intelligent oil change reminding services. In addition, Dongfeng Cummins has 638 service stations nationwide and 3,500 fast repair points. Combined with Cummins and Dongfeng's strong global service network support, it can ensure that users enjoy convenient and efficient services. At the same time, Dongfeng Cummins has also set up an expert service team for the Flying Tigers. The response time of the Flying Tigers is ≤ 2 hours, the general problem is ≤ 8 hours, and major and difficult problems are resolved within 48 hours.
In terms of brand power, Cummins is the world's leading power supplier. Dongfeng Motor is a well-known commercial vehicle manufacturer in China. Since its launch, the Cummins ISZ13 series engine has been highly recognized by users with high reliability, low fuel consumption, and strong power, and has been referred to by many loyal users as the "king of torque." In 2017, the ISZ13, with its excellent dynamics and reliability, helped Russia's Kamaz Racing Team, which matched this engine, win the first place in the "Silk Road" rally heavy truck group. It can be seen that Cummins ISZ13 power has extensive brand influence both domestically and overseas.
Strong product, service, and brand strength have helped the Cummins ISZ13 series engine to continue to be hot in the market, and its market share has been continuously rising. Since its launch in 2015, the ISZ13 series engines have successfully matched models such as Dongfeng Tianlong, Tianlong flagship, Dongfeng Liuqi Longlong H7/T7 and other trunk logistics tractors, and the market share of 12L or more in the heavy tractor market has increased year by year.
Readings:
JINAN ALLIANZ MACHINERY CO.,LTD is located Jinan City,Shandong province,is a collection of core drilling rig ,water well drilling machine and Compost Turner design, manufacture and installation of an integrated enterprise.The company was founded in 2012, the head office in China, branch offices and service center are located in Moscow, Vladivostok(Russia),Almaty( Kazakhstan), Bishkek (Kyrgyzstan).Company has its own R & D team, can undertake OEM design, modification service.We are served our clients from over 12 countries with more than 26 mining projects.With our professional and customized drilling solutions, durable and reliable machinery performance, 24/7 stand-by service and technical support, we have earned our reputation worldwide. We send our warmest welcome to all our business partners around the world to come and visit us at any time of convenience.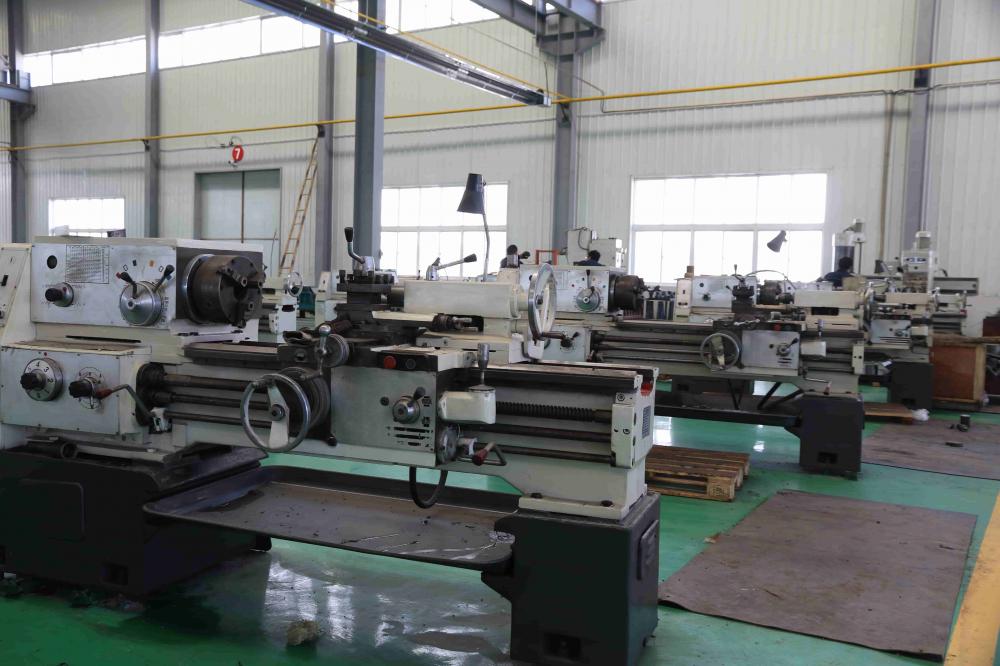 Diamond Wrench,Diamond Adjustable Wrench,Diamalloy Adjustable Wrench,Diamond Tool Wrench
Jinan Allianz machinery Co.Ltd , https://www.aprdrill.com