On August 29, Cummins (NYSE:CMI) launched its latest power solutions and multi-energy product line at the launch of the Columbus Technology Center in Indiana. This indicates that Cummins is ready to continue to lead the market with the most forward-looking technologies.
Cummins demonstrated the latest results of "quasi-zero emissions" natural gas engine technology, super-efficient diesel engines (X12 and X15), and announced plans to launch an innovative heavy-duty diesel engine in 2020. In order to give full play to the extraordinary capabilities of powertrain design, Cummins has also exhibited for the first time a 7-class electric truck for the city.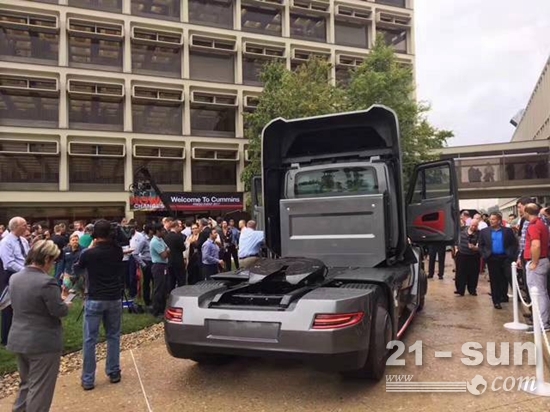 Cummins Unveils Urban Grade 7 Electric Truck for the First Time

These products and technologies will further enhance Cummins' leading position in the field of solutions. At the same time, it brings customers the latest environmental protection products that are environmentally friendly, economical, and efficient, helping them to succeed in different markets and applications.

In order to achieve the best balance between life time, safety and commerciality, and improve customer productivity, Cummins will continue to provide customers with remote connectivity support based on cloud-based solutions and big data analysis based on the above innovations.

The chief technology officer of Cummins, Jennifer Rumsey, said: "We have been providing customers with the best solutions for nearly 100 years. Our new technological innovations are coming from such a centennial accumulation, and they will help customers meet the ever-changing requirements. Industry and market demand. We will collaborate with Cummins global technology resources to continue to diversify the diversified applications of power technology and provide customers with more choices and solutions to help customers succeed and realize sustainable development."

Visiting the Cummins Technology Center was one of the agendas for this conference. Cummins leaders and scientists demonstrated continuous innovation results, including analysis and design capabilities, virtual reality, alternative fuels, and digital capabilities. It is also these technologies that will help Cummins succeed in the current and forward-looking technology areas as well as new markets.

Cummins president and chief operating officer Rich Freeland pointed out: "Our dynamic leadership in the global commercial vehicle and industrial markets, coupled with our unique service and support network, allows us to have the same in emerging technology and new markets. In a leading position, Cummins will make full use of our profound understanding of the industry and customers, as well as its own scale advantages, and continue to achieve success.In the past century, our unique innovation and adaptability has made Cummins the current, we It is firmly believed that Cummins will continue to write brilliance on the right path."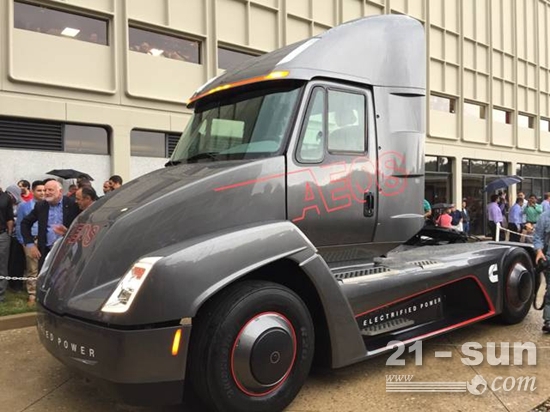 Cummins City Class 7 Electric Truck

The Cummins leadership believes that the diversity of energy is crucial to the company's future success. The following are some of the technologies that the company is developing in the application area:

Clean diesel

As a leader in clean diesel technology, Cummins knows that diesel engines are still the best power solution for many markets in the next few decades. Cummins has recently released a super-efficient and sustainable heavy-duty diesel engine product, demonstrating the company's innovative capabilities in the traditional diesel power sector. Diesel power is still the most widely used power source on the highway. The powerful X15 engine and the lightweight X12 engine are designed based on this concept: The advanced intake air processing and fuel system control technologies are used to achieve excellent fuel efficiency while achieving the best performance and power output of the engine. Both models are equipped with a single-unit post-processing system, extending maintenance intervals and reducing the cost of ownership. Cummins' innovation in the diesel sector is far from this. The next generation of heavy-duty engines will be launched in 2022, and Cummins will provide the most efficient power solutions for class 8 long-haul trucks. With the establishment of Eaton Cummins Automatic Transmission Technology, Cummins will provide customers with innovative integrated power transmission technology.

Alternative fuel and power solutions

Cummins invests in research and development projects to develop a range of products and technology solutions that apply multi-fuels. Currently, the company is developing high-efficiency spark ignition technology that enables liquid fuels such as ethanol, methanol, and gasoline to achieve similar performance experience and durability as diesel, while meeting the most stringent emission requirements. In addition, Cummins will continue to explore more alternative fuel applications such as biofuels, synthetic fuels and hydrogen. Cummins also invests in proton exchange membranes and solid oxide fuel cell technologies.


X12 and X15 engines

natural gas

Cummins has always been a leader in the field of natural gas engines, providing customers with sustainable, economic, and convenient power options. At the press conference, Cummins demonstrated a new "quasi zero emission" natural gas engine. End-users can find that this engine and diesel engine are comparable in terms of power performance, but they can achieve near-zero emissions to meet customers' needs to further reduce emissions. In terms of integrated matching with the 8-level heavy truck, these engines achieve perfect connection matching through Agility's Blue-IQ fuel supply technology.

Electric Drive System Solutions

As the city demonstrated with a 7-level concept truck, Cummins has introduced the most advanced battery pack to redefine energy efficiency and power density for the electric vehicle market. The lighter, more power-hungry battery design extends the power supply time, which improves cruising range, shortens charging time, and reduces downtime. The concept truck design also covers engine-motor options to enhance range extension capabilities, allowing users to experience the superior experience brought by Cummins B4.5 or B6.7 engines, far superior to today's hybrid systems. Compared with the current diesel hybrid, the engine-motor extended range option not only achieves zero emissions, but also saves 50% more fuel consumption.

Digital capabilities, data and analysis capabilities

Customers are looking for a convenient and instant interactive experience, real-time updates of services and information to make products more secure, efficient and convenient. Over the years, Cummins has provided remote service systems for multiple markets, but the potential for digitalization goes far beyond car networking systems and continues to grow at a higher rate. Recognizing this, Cummins set up the Digital Accelerators Division in May of this year. This new organization is headed by the chief information officer of Cummins, Sherry Aaholm, and is committed to accelerating innovation and putting ideas into business practices in the most efficient and efficient manner. (This article comes from Cummins)
Related news: Cummins engine power
Features: The machine tool mold is integrated, and the base, column and beam are optimized and strengthened to improve the overall rigidity of the machine tool.
Product usage: mold, metal electrode, metal parts processing
application:Processing materials: stainless steel, copper, aluminum, carbon steel, etc.
Applicable industries: molds, hardware, medical equipment, electronic products

CNC Processing Center And Drilling Center
CNC Processing Center And Drilling Center,CNC Machining Centers,Electronic Parts CNC Processing Center,Medical Device CNC Processing Center
Jiangsu Changzhou Jinghua Numerical Control Equipment Co.,Ltd. , https://www.jkengraving.com