In 2014, the engine market competition was particularly fierce. Yuchai Group strived to enhance its ability to drive innovation. Production and sales volume continued to rank first in the industry, and domestic and international markets were booming.
Euro VI emission regulations are considered to be one of the most stringent automotive hazardous emission regulations in the world. Many European automotive engine companies are also in the product development stage. On June 12 last year, through rigorous verification, the Yuchai YC6L-60 engine successfully passed the EU certification test. Yuchai became the first company in China to pass the Euro VI certification, and successfully opened the door to domestic and European VI engine exports to Europe and the United States. The order won at the end of last year was the first batch of orders for Euro VI engines won by Yuchai, and will also be the first order of domestically produced European and European VI engines to be put on the market. It means that Yuchai's emission control technology has surpassed the international advanced Level.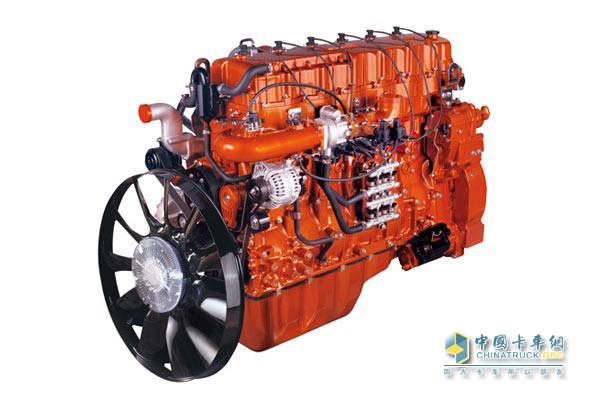 Yuchai insists on innovation to drive domestic and international sales booming
Liu Ming, director of the sales office of Guangxi Yuchai Machinery Co., Ltd. in Beijing, said: "Of course, during the bidding process, the customer will have a comparison. Our (engine) economy and dynamics, including the entire environmental protection aspect, should be said. It is more advanced and equal to synchronous international."
In 2014, Yuchai invested more than 500 million yuan in engine research and development and technological innovation. Thanks to innovation and strong driving force, in 2014, Yuchai's sales revenue exceeded RMB 40 billion, including 484,000 units of engine sales, and overseas exports increased by 12% year-on-year, a record high.
Wang Cheng, deputy general manager of overseas division of Guangxi Yuchai Machinery Co., Ltd.: We have entered 166 overseas countries. This year we saw the order of the whole month in January and February, and the growth momentum is still quite obvious.
Leading innovation and winning customers is a magic weapon for Yuchai to win the competition in the market. Just last month, Yuchai held a new product launch conference in 2015 in Wuhan and released 10 new launches. power.
DNDT series industrial online inspection radiography system usually applies with leading C-arm structure, it always transmits workpiece into lead room by table roller, and also can connects with workpiece production line to be flow inspection, with cooperation between X-ray and industrial TV, users can view real time inspection images directly, which can easier judge appearance and type of failure, then finish saving and processing for the picture to improve its definition.
As most important part of radiography system-image intensifier/flat panel detector, we applies with products which manufactures by famous France Thales/Pelkinelmer, varian company, it not only has advantages of high resolution and low noise, but also with characteristic of big dynamic range which can offer reliable image information for users.
Electrical controlling unit is an intelligent controlling system which with core of PLC, it matches with servo driver and rotation coder which can finish relative inspection procedure and collects images by manual/ semi-auto modes after diameter alignment of different workpiece models.
Online Inspection System
Online Inspection System,Pipe Online Inspection System,Tyre Online Inspection System,Steel Wheel Online Inspection System
Dandong Nondestructive Testing Equipment Co., Ltd. , http://www.ddchinaxray.com